Recently, the Department of Industry and Information Technology of Hebei Province announced the list of the fifth batch of Hebei Province's manufacturing single champion enterprises and the first and second batch of provincial-level manufacturing single champion enterprises (products) that have passed the review. Hebei Hailan Bearing Manufacturing Co., Ltd. was awarded the title of "provincial-level manufacturing single champion"!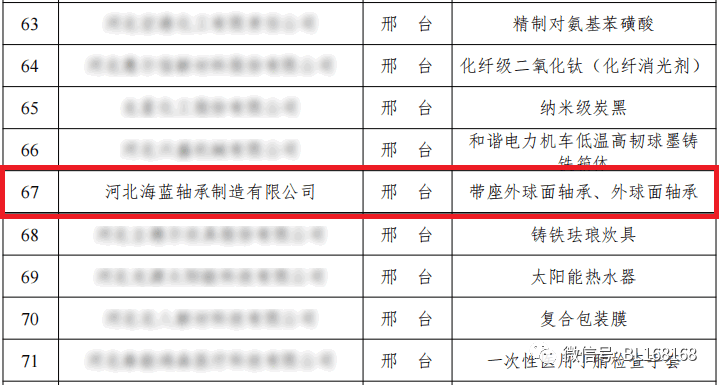 List of the fifth batch of single champion manufacturers in Hebei Province
The provincial manufacturing single champion represents the highest development level and strongest market strength of the segmented industries in Hebei Province, and is the first formation of manufacturing enterprises and a leading enterprise in "Hebei Manufacturing". The provincial manufacturing champion must be an enterprise that has long-term focus and deep cultivation in certain specific product segments of the manufacturing industry, with a market share ranking among the top 5 in the country or the first in the province, and has been engaged in relevant business fields for 10 years or more, or has been engaged in new product production and operation for 3 years or more.
The newly selected provincial-level manufacturing champion enterprises, including Hebei Hailan Bearing Manufacturing Co., Ltd., have strong innovation capabilities, possess core independent intellectual property rights, and are domestically leading in production technology and processes. Their key performance indicators are at the forefront of similar international products; Excellent business performance, with profitability exceeding the average level of industry enterprises.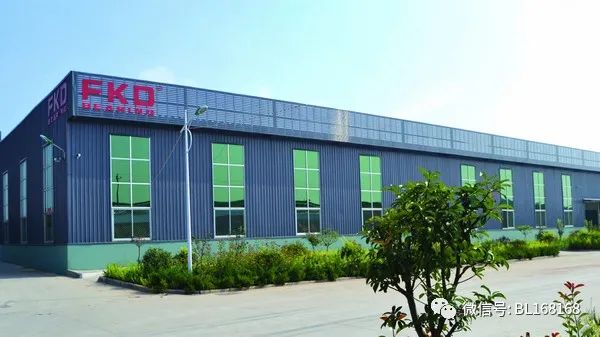 Hebei Hailan Bearing Manufacturing Co., Ltd. (formerly Xingtai Honghai Bearing Co., Ltd., founded in 1988), the company has focused on the research and development, production and promotion and application of spherical bearings and various types of bearing seats for more than 30 years. It is China's main spherical bearing seat manufacturer One of the ball bearing manufacturers and exporters.
Add:Hexi Town Industrial Park, Linxi County, Hebei, China
Postcode: 054901
Phone: 319-3725656
Fax: 319-3725667
Web:www.ok-bearing.com
Email:fkd.services@ok-bearing.com